Page title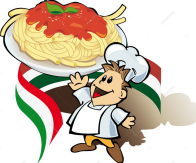 Member Dinner
Appreciation dinner for Club Members.
ACYE Spaghetti Dinner
Saturday June 17th @ 6:00 PM
The Triangle Club would like to do something to reward it's members, so we are trying out a FREE Quarterly Dinner for Members! We would also like to attract MORE Members, so please bring a guest that might be interested in signing up!
So we know how much food we will need, you
must
RSVP in order to claim your seat.Food will include...
Spaghetti
Tossed Garden Salad
Garlic Bread
Iced Tea
Vegetarian Options