Page title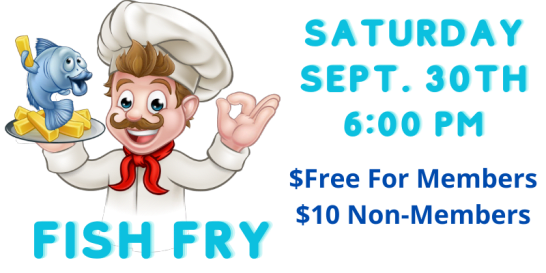 Fish Fry Dinner
Fish Fry dinner
Fish Fry Dinner
Saturday September 30th @ 6pm
It is time for the next Triangle Club Members Quarterly Dinner! As always, we would like to attract MORE Members, so please bring a guest that might be interested in signing up!
So we know how much food we will need, you
must
RSVP in order to claim your seat.
Food will include...
Fried Fish (Battered or Breaded)
Chips (Thick Cut Fried Potatoes)
Cole Slaw
Hush Puppies
Corn-On-The-Cob
Iced Tea
Homemade Tartar Sauce and Cocktail Sauce